After all the excitement last fall with the #PSLGuide and then the Festive Holiday Drinks Guide I was a little bit bummed trying to figure out what I could bring you next. Because those are the two big themed drink "seasons", and once they were gone I was left wondering where to go. Sure I could go around rating some regular drinks but aside from trying out all the different Chai Lattes I couldn't really think of anything exciting enough to blog about.
I mentioned that I didn't know what to do next when I was at Half Acre cafe back in December and they promised me they were going to work on some special drinks for me (well, not *just* for me… 😉 ) and then last week I got the hot tip that Valentine's Day drinks were coming!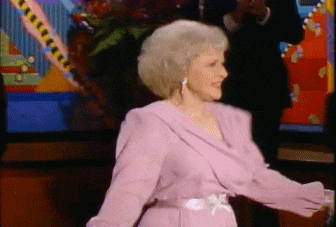 So I am delighted to present to you…
The Valentine's Day Drink Guide!
All the drinks included in this post are from my favorite cafe, Half Acre Cafe in downtown Kentville. I did check to see if some of the other cafes I normally include in these round-ups had Valentine's Day drinks but it didn't appear as though they did. That's not to say that some haven't been added to their menu, but with Valentine's Day a week away I wanted to get this post out to you ASAP. Plus, Half Acre has really got you covered with their drink menu 😀
Chocolate Almond Truffle Latte
At first glance at the menu, this is the one I most excited to try and it didn't disappoint. The chocolate and almond flavors compliment one another wonderfully and do so without being overly sweet. Of the drinks, this probably has the most coffee flavor, but even still it's quite mellow thanks to the chocolate and almond so even those non-coffee likers in the crowd will prbably enjoy this one!
Strawberry Chocolate Latte
Strawberry and chocolate aren't usually one of my favorite flavor combinations – unless we are talking actual chocolate on actual strawberries. I find the combination is often overdone and both too sweet and artificial tasting, so this was the drink I was least excited about trying. But I was wrong. The strawberry tastes like actual strawberry – not that sickening artificial strawberry flavor, and it is ever so slightly stronger than the chocolate flavor which I think creates a really nice balance. I enjoyed this latte so much more than I expected and would definitely purchase it again!
Raspberry White Hot Chocolate
Oh girl….this is goooooooooooood. Once again I was a little bit hesitant. Raspberry is one of my favorite flavors but when paired with chocolate it can be overdone. Not to sound repetitive but the raspberry and chocolate are balanced absolutely perfectly, and the raspberry tastes like actual raspberries. It was amazing, and again not overly sweet, but since it is a white hot chocolate it is by nature going to be a bit sweeter than a latte, but in the same way regular hot chocolate is sweeter than a regular latte. I cannot tell you how much I loved this one!
Cinnamon Heart Latte
You can't have Valentine's Day without Cinnamon Hearts, so you can't have a Valentine's Day drink menu without a Cinnamon Heart entry! Tasting quite like cinnamon toast with a little extra kick to make it taste more like a cinnamon heart this latte is another hit. The cinnamon is definitely present in the taste throughout the drink but it's also subtle enough to allow you to enjoy it without feeling like you've taken the cinnamon challenge. Remember that? When crazy people were eating a whole spoonful of cinnamon and then making themselves super sick? Anyway, no fear of that here, just a delicious latte that will remind you of that iconic Valentine's Day candy!
Mystery Valentine's Day Week Latte
And I've been given some insider info, next week there is going to be a special Valentine's Day Week Latte at Half Acre Cafe that is not on this menu!
I'll be sure to check it out next week and let you know what it is – one thing I do know is that it'll be pink! 😀
Because I know you'll ask, my favorite of the four drinks was probably the Raspberry White Hot Chocolate with the Chocolate Almond Truffle Latte coming in a very close second, and the Strawberry Chocolate Latte and Cinamon Heart Latte tying for third again very closely. Honestly, they were all delicious and I wouldn't think twice about re-purchasing any of them!
If you try any of them let me know which one was your favorite!
P.S. If you are wondering what happened to my goal of not using take out coffee cups…I put it on hiatus for this roundup, I'm still trying to cut down on them but clearly, there is still room for improvement!
P.P.S. This post wasn't sponsored by Half Acre Cafe, I purchased all the drinks myself and the only extra perk I got was on Tuesday when I got a free cookie – but everyone gets that perk when they buy coffee on Tuesday so… 😉